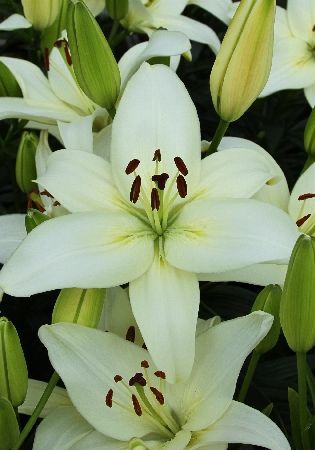 LILIUM - Nova Joy
ORDER NOW WHILE STOCKS LAST - ONLY A FEW HUNDRED LEFT
BUY 6 AND GET 10% OFF AT THE CHECKOUT - USE PROMOCODE LILY6
Delightful white, upward facing trumpet-shaped flowers. Ideal for borders or cut flowers.
Suitable for: Border edges, rockeries, gravel gardens, containers
Planting conditions : In sun and well drained soil
Flowering Time : Summer
Height (approx) : 30-40cm x 15-20cm
Plant Care Instructions : Provide shade at base of the plant. To ensure good blooms for the following year remove faded flowers before seeds are set.